Hydroponic System Fittings and Connectors
If you are building a do-it-yourself (DIY) hydroponic system, fittings and connectors are a must. These parts make it easy to attach lines, pipes and other features of your system. At HTG Supply, we have irrigation system connectors for sale, including bulkheads, tees, straight connectors and other types of fittings for whatever your needs may be. 

Our Hydroponic System Connectors
Our selection of hydroponic fittings and connectors includes:

Bulkheads: Bulkheads unify two large reservoirs, particularly in ebb and flow systems. For increased versatility, you can add PVC pipe fittings into bulkhead fittings for use in drip and aeroponic applications. We sell individual bulkheads, bulkhead extensions, bulkhead screens and bulkhead kits.

Air dividers: These units feature multiple outlets to split airflow from your air pump to several different air diffuser devices. Each outlet has a shut-off valve for individual operation. We sell both metal and plastic air dividers with four and five outlet options.

Drain fittings: Drain fittings transfer the nutrient solution between the reservoir and the flood table, making them a vital component in flood and drain systems. We sell individual drain fittings and kits that also contain drain risers and drain screens.

Grommets: Grommets connect fittings and tubing to any part of your hydroponic system and form a watertight seal. We have grommets available in multiple sizes so you can find the right fit for your system.

Double-barbed connectors and tees: The barbed design makes these parts more durable, and they can withstand greater water pressure than your typical connector. Double-barbed connectors may be straight or elbow-shaped, while tees have a unique T-shaped design, which allows for multiple tubing connections.

Benefits of DIY Hydroponic Systems
DIY hydroponic systems allow you to build a system that works for the specific needs of your garden. Rather than creating a layout to fit a particular system, you can choose individual parts for a customized solution that gives you maximum control over how your plants grow.

Hydroponic systems offer several unique benefits. They use approximately 10 times less water than traditional soil gardens for enhanced sustainability. They also take up about 20% less space than soil-planted crops, making them ideal for an indoor setup. Plants in hydroponic systems can also be packed together more densely, so you can grow more plants using less space.

Whether you are building a system from scratch or replacing parts in your current system, HTG Supply has a wide selection of products to meet your needs. In addition to fittings and connectors, we also carry:

Water pumps
Air pumps and air stones
Float valves
Sprayers and misters
Tubing
Drip irrigation parts

Why Buy Garden Irrigation System Connectors From HTG Supply?
HTG Supply is your one-stop shop for hydroponics with a wide selection of drip irrigation system connectors and fittings for any system. We also provide fast shipping, affordable prices and attentive customer service for an exceptional shopping experience.

Browse our products online or visit one of our retail store locations to find the high-quality hydroponic garden supplies you're looking for.

Check back after you've done some shopping!
Our Latest Articles & Videos
Hydroponics is a means of growing plants that dates back thousands of years. Over time, we have innovated this field and developed new ways to get plants the nutrients they…
Table of contents What Is a Hydroponic System? What Are the Types of Hydroponics? What Is the Best Hydroponic System? What are the components of a Hydroponic System? Pros and…
Table of contents Why You Should Clean Your Grow Tent Tips on How to Clean the Inside of a Grow Tent Some Extra Grow Room Cleaning Questions Products to Clean…
In this video, Dr. Myers compares growing in soil vs hydroponics. Both seeds were started in the same AcceleRooter plugs and were then moved to their respective containers. They were…
In 2016, 508 million new and 341 million recycled wooden pallets were produced by manufacturers across the globe. That's a lot of wooden pallets, and with a typical useful life…
Vertical horticulture has been a staple of crop cultivation for thousands of years. Ancient Greeks and Romans tended fields of grapevines grown vertically on wooden posts, and the mythical hanging…
How to Grow with 100 (and 11) Bucks So you want to hop onto the grow-your-own wagon, but you can't break the bank in the process. Growing is a rewarding…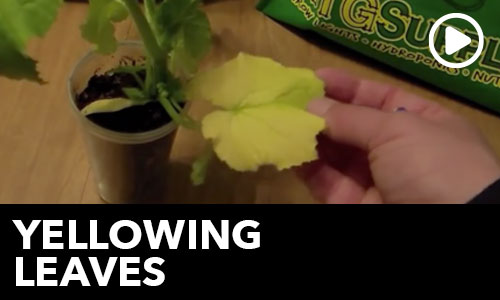 Ask The Doc goes over some CAUSES and CURES for YELLOW LEAVES on your plants! Here the good Doctor discusses yellowing leaves using a Pumpkin Plant as a visual guide.…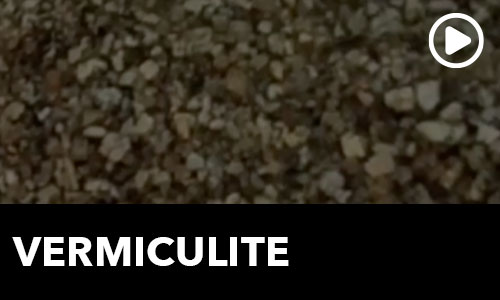 In this Video, the Doc explains to you the benefits and best uses for Vermiculite; as well as the difference between Vermiculite and Perlite.
CLICK HERE TO PURCHASE YOUR HYDROPONIC GEAR In this video, Dr. Myers will show you how to begin growing hydroponically. There's plenty to know, so be sure to follow along…