Organic soil is essential to successful organic indoor gardens. When you choose to grow organically, you will eliminate any guesswork about what is in the soil you use for your plants and benefit from the nutrient-rich composition of organic ingredients.

HTG Supply carries indoor garden organic potting soil from industry-leading brands, including Sunshine, FoxFarm, Roots Organics and Pro-Mix at budget-friendly prices for an unbeatable value. Many of the products we carry are also certified by the Organic Materials Review Institute (OMRI), so you can rest assured that your soil contains only organic amendments. 

What Is Organic Soil?
Organic soil is created from decomposed plant and animal materials with no added chemicals or pesticides. These soils typically contain amendments such as bat guano, worm castings, aged forest compost and other natural sources. Many organic soils are also made with microbes and humic acid for improved water retention and aeration.

There are many blends of organic soil available to meet the needs of different plants and growth stages, so you can find an organic soil option for nearly every growing application.

What Are the Advantages of Organic Soil for Indoor Gardens
Organic soil is a nutrient-rich medium for plants that often has a healthier texture than non-organic soil. It has a natural resistance to pathogens and pests that can harm your plants, eliminating the need for harsh chemicals and pesticides. Because organic soil is made from all-natural amendments, it is also an environmentally friendly option that increases soil sustainability. With its superior water retention, organic soil also gives your plant better access to moisture, so you won't have to water as frequently.

These beneficial properties promote exceptional growth for lush, healthy plants that are safe for you, your family and the environment. They also help save you money, as you won't need to buy additional products to protect your plants.

Why Buy Organic Potting Soil From HTG Supply? 
HTG Supply has a premium selection of organic potting soil for indoor gardens. You can buy individual packages or bulk quantities to best suit your needs. Bulk orders are ideal for commercial growers. If you have a commercial garden, contact us for information about our commercial services. We can offer assistance with every stage of your operation, from order scheduling to facility planning and everything in between.

If you are looking for a specific brand or type of organic potting soil, let us know and we can help you find it. We can track it down for you or recommend a comparable alternative if it is not already in our extensive inventory. Whatever your needs may be, you can rely on our expert staff to help you find the best solution.

HTG Supply sells much more than just organic potting soil. As one of the fastest-growing indoor garden supply stores in the country, we have everything you need to create the perfect growing setup. Whether you are looking for a grow light system or a new air filter, you will find it at HTG Supply.

With unbeatable product selection, speedy shipping times and attentive customer service, HTG Supply provides an unparalleled shopping experience.


Check back after you've done some shopping!
Our Latest Articles & Videos
Hydroponics is a means of growing plants that dates back thousands of years. Over time, we have innovated this field and developed new ways to get plants the nutrients they…
Table of contents What Is a Hydroponic System? What Are the Types of Hydroponics? What Is the Best Hydroponic System? What are the components of a Hydroponic System? Pros and…
Table of contents Why You Should Clean Your Grow Tent Tips on How to Clean the Inside of a Grow Tent Some Extra Grow Room Cleaning Questions Products to Clean…
In this video, Dr. Myers compares growing in soil vs hydroponics. Both seeds were started in the same AcceleRooter plugs and were then moved to their respective containers. They were…
In 2016, 508 million new and 341 million recycled wooden pallets were produced by manufacturers across the globe. That's a lot of wooden pallets, and with a typical useful life…
Vertical horticulture has been a staple of crop cultivation for thousands of years. Ancient Greeks and Romans tended fields of grapevines grown vertically on wooden posts, and the mythical hanging…
How to Grow with 100 (and 11) Bucks So you want to hop onto the grow-your-own wagon, but you can't break the bank in the process. Growing is a rewarding…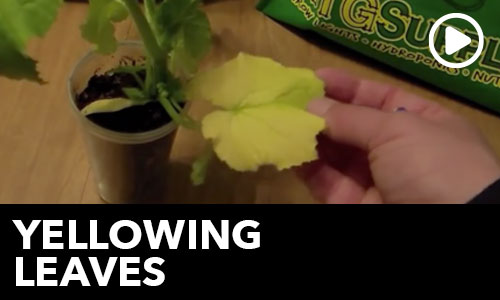 Ask The Doc goes over some CAUSES and CURES for YELLOW LEAVES on your plants! Here the good Doctor discusses yellowing leaves using a Pumpkin Plant as a visual guide.…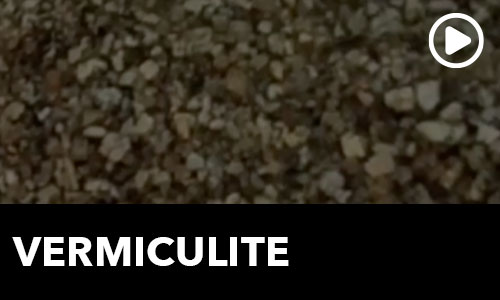 In this Video, the Doc explains to you the benefits and best uses for Vermiculite; as well as the difference between Vermiculite and Perlite.
CLICK HERE TO PURCHASE YOUR HYDROPONIC GEAR In this video, Dr. Myers will show you how to begin growing hydroponically. There's plenty to know, so be sure to follow along…