By using a timer system, you can make sure that your hydroponic system receives the same amount of water and lighting on a day-to-day basis. This consistency helps plants grow larger and more quickly, as agricultural yield thrives on routine. Your plants will grow larger and you won't have to spend all day in your grow room.
What Are Timers Used For?
Hydroponic systems can be run at maximum efficiency through the use of timers. There are digital and mechanical timers that can control the water flow or your ebb and flow systems, your lighting, fans, air conditioning and heating. By automating these processes, you can increase your crop yield and spend less time micromanaging.
Ebb and flow systems use pump timers to keep plants watered at precise times. Without frequent flooding and draining, the plants of your ebb and flow system will wilt and die. It is essential that your timer system floods your plants frequently enough to nourish the roots, but never long enough that the plant begins to suffocate. Without a timer, ebb and flow systems are difficult — if not impossible — to maintain.
Timers are most frequently used for lighting systems. By attaching a timer to your lighting system, you won't have to worry about controlling the day/night cycle of your plants manually. Mechanical light timers are often preferable for their reliability and ability to continue working even after a power outage. Comparatively, digital timers can offer more precise clocks and can be programmed for more timing settings.
Finding the Right Timer for Your System
No matter your needs, HTG Supply carries 120v timers for sale that are ideal for any hydroponic operation.
Pump and Light Timers
These versatile timers can be used for almost anything. Whether controlling a hydroponic pump, a day/night cycle, or a heating and cooling system, these timers are designed for reliability and consistency. The Sentinel MDT-1 Digital Timer can coordinate two timing functions and is programmable down to the second. In addition to its lighting functions, the Sentinel Digital Timer comes with a built-in thermometer and is capable of shutting down the lights if the room begins to overheat.
For those who want to control their water pumps and light timers on the same system, the High Yield 2 Outlet Digital Timer W/ Battery runs up to eight different timers and can even be programmed to follow a weekly schedule. The High Yield 2 is programmable down to the minute and has an internal battery in case of a power outage.
The AgroMax Digital Cycle Timer is another all-around timer with a rechargeable backup battery. With this system, you can schedule cycles for up to 99 hours. For those who don't need as long of a cycle, the Blueprint 120 Volt Cycle Timer operates on five-hour cycles.
CO2 Timers
In hydroponic systems, CO2 can be used to increase the acidity of the water, but as CO2 escapes from the water, the acidity may fall again. With a CAP 4 Timer Temp/Humidity/CO2 Controller, you can automatically dispense CO2 into your water to better control your pH level.
Browse HTG Supply's Selection of 120v Timers for Sale
Whether you need timers for short or long cycles, water pumps or lighting systems, HTG Supply has a 120v timer that's perfect for your hydroponic system. Browse our selection of timers today!
Check back after you've done some shopping!
Our Latest Articles & Videos
Hydroponics is a means of growing plants that dates back thousands of years. Over time, we have innovated this field and developed new ways to get plants the nutrients they…
Table of contents What Is a Hydroponic System? What Are the Types of Hydroponics? What Is the Best Hydroponic System? What are the components of a Hydroponic System? Pros and…
Table of contents Why You Should Clean Your Grow Tent Tips on How to Clean the Inside of a Grow Tent Some Extra Grow Room Cleaning Questions Products to Clean…
In this video, Dr. Myers compares growing in soil vs hydroponics. Both seeds were started in the same AcceleRooter plugs and were then moved to their respective containers. They were…
In 2016, 508 million new and 341 million recycled wooden pallets were produced by manufacturers across the globe. That's a lot of wooden pallets, and with a typical useful life…
Vertical horticulture has been a staple of crop cultivation for thousands of years. Ancient Greeks and Romans tended fields of grapevines grown vertically on wooden posts, and the mythical hanging…
How to Grow with 100 (and 11) Bucks So you want to hop onto the grow-your-own wagon, but you can't break the bank in the process. Growing is a rewarding…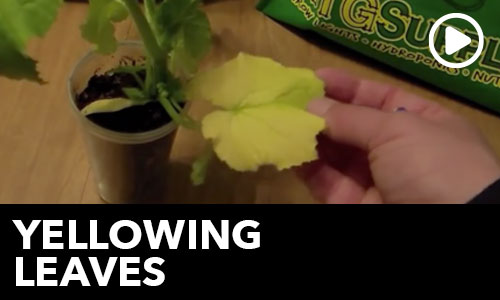 Ask The Doc goes over some CAUSES and CURES for YELLOW LEAVES on your plants! Here the good Doctor discusses yellowing leaves using a Pumpkin Plant as a visual guide.…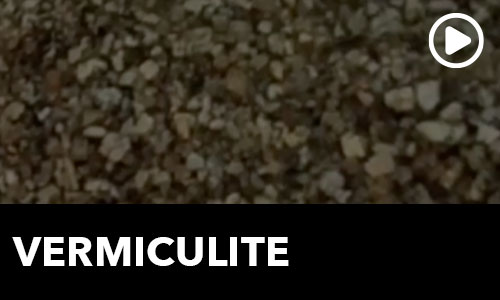 In this Video, the Doc explains to you the benefits and best uses for Vermiculite; as well as the difference between Vermiculite and Perlite.
CLICK HERE TO PURCHASE YOUR HYDROPONIC GEAR In this video, Dr. Myers will show you how to begin growing hydroponically. There's plenty to know, so be sure to follow along…