Hydroponic System Thermometers
When growing plants hydroponically, you must frequently check the temperature to ensure that plants won't suffer damage from high or low temperatures. The temperature of your system greatly impacts how quickly plants grow. Through the use of hydroponic heaters and chillers,you can continue to grow hydroponic plants no matter the season. Using a thermometer for hydroponics, you can keep a constant watch over the temperature of your hydroponic system. 
What Temperature Should My Hydroponic Solution Be?
Plants in hydroponic systems thrive when solution temperatures are kept between 60-65 degrees Fahrenheit. While your grow room should be kept between 65-80 degrees Fahrenheit, your solution temperature needs to be kept slightly cooler to prevent root disorders such as the growth of pythium or algae. If temperatures in the reservoir or planting sites are too high, these types of issues are more likely to arise, which makes having a reliable monitor on the temperature of your nutrient solution an important part of hydroponic growing.
When choosing a hydroponic system thermometer, pick one that records the high and low temperature of the system regularly. To make sure that your thermometer is giving an accurate reading of the ambient air in the room, place the thermometer about halfway up the wall of the room and not too close to any vents. Avoid placing the thermometer near sunlight or lamps as this can increase the reading and give an inaccurate reading of the temperature. 
Hydroponic Thermometers at HTG Supply
At HTG Supply, we carry several hydroponic system thermometers that continuously record the high and low temperatures of your grow room. 
GrowControlTM SXE Environment Monitor
We carry GrowControl TM SXE Environment Monitors complete with temperature readers, ambient light readers, humidity readers and data collectors. This model even comes with built-in alarms to alert you when the temperature has become too hot and is at risk of harming your plants. With this sensor, there's no need to buy separate thermometers, alarm systems and data collectors. Get all your data in one place with the GrowControl TM SXE Environment Monitor. 
SXC Digital Indoor Environment Sensor, Logger & Transmitter
The SXC Digital Indoor Environment Sensor is a precision indoor sensor that can track the temperature, ambient light, humidity and even CO2 in a room. With an upgrade, you can even connect this system to Wi-Fi to get environment readings sent straight to your phone. 
GrowBright Indoor/Outdoor Thermometer
For those looking for a simple thermometer solution, Growbright Indoor/Outdoor Thermometers check the temperature and humidity and conveniently give you a daily maximum and minimum. The Growbright thermometer can be used in any indoor gardening situation.
Find the Best Hydroponic System Thermometers at HTG Supply
Count on HTG Supply to provide quality products in a timely manner with excellent service. Whether you're looking for thermometers for indoor gardens or hydroponic systems, HTG Supply sells complete systems that can keep you in tune with the environment of your grow room. 
Check back after you've done some shopping!
Our Latest Articles & Videos
Hydroponics is a means of growing plants that dates back thousands of years. Over time, we have innovated this field and developed new ways to get plants the nutrients they…
Table of contents What Is a Hydroponic System? What Are the Types of Hydroponics? What Is the Best Hydroponic System? What are the components of a Hydroponic System? Pros and…
Table of contents Why You Should Clean Your Grow Tent Tips on How to Clean the Inside of a Grow Tent Some Extra Grow Room Cleaning Questions Products to Clean…
In this video, Dr. Myers compares growing in soil vs hydroponics. Both seeds were started in the same AcceleRooter plugs and were then moved to their respective containers. They were…
In 2016, 508 million new and 341 million recycled wooden pallets were produced by manufacturers across the globe. That's a lot of wooden pallets, and with a typical useful life…
Vertical horticulture has been a staple of crop cultivation for thousands of years. Ancient Greeks and Romans tended fields of grapevines grown vertically on wooden posts, and the mythical hanging…
How to Grow with 100 (and 11) Bucks So you want to hop onto the grow-your-own wagon, but you can't break the bank in the process. Growing is a rewarding…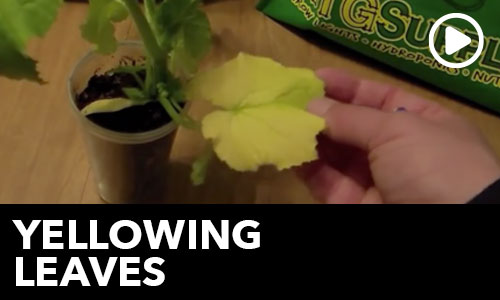 Ask The Doc goes over some CAUSES and CURES for YELLOW LEAVES on your plants! Here the good Doctor discusses yellowing leaves using a Pumpkin Plant as a visual guide.…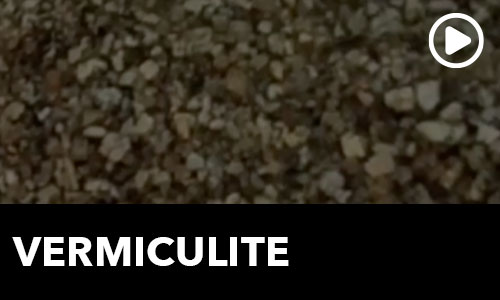 In this Video, the Doc explains to you the benefits and best uses for Vermiculite; as well as the difference between Vermiculite and Perlite.
CLICK HERE TO PURCHASE YOUR HYDROPONIC GEAR In this video, Dr. Myers will show you how to begin growing hydroponically. There's plenty to know, so be sure to follow along…