ProMix soil varieties, the flagship product line of Premier Tech Horticulture was first introduced in 1968 and has become a top choice of commercial growing operations and consumers seeking cutting-edge and value-added growing media products. Enhanced with high-performance active ingredients, ProMix soil blends provide innovative and unique solutions that set the bar for the premium potting soil market. Fine-tuned for growing applications that demand efficiency, superior plant quality, disease suppression, and resistance to environmental stresses, ProMix soil optimizes growth and yield results. Choose ProMix Soil products with MYCORRHIZAE like Pro Mix BX or formulas with both MYCORRHIZAE and BIOFUNGICIDE* like Pro Mix HP for outstanding plant quality and crop performance!Beyond ProMix soil, Premier Tech's Horticulture and Agriculture Group is recognized industry-wide, thanks to first-rate services and ambitious Innovation, Research & Development programs. Premier Tech's breakthroughs include the creation of the very first prefabricated growing medium made of sphagnum peat moss, fertilizers, and aggregates in America, as well as the industrial-scale production of top quality mycorrhizal inoculants, which are the active ingredients that enhance the growth and disease resistance of plants.The environment has also always occupied a predominant place in Premier Tech's activities: the Veriflora® and OMRI® certifications obtained, as well as the Prix Innovation received, attest to the rigor and eco-consciousness of its practices. These comprise, among others, the responsible management and restoration of peatlands, along with considerable efforts regarding sustainable development. With its expertise, its customer-oriented approach and 35 million bags of high-quality products delivered yearly, Premier Tech's Horticulture and Agriculture Group is definitely forward-looking.
Check back after you've done some shopping!
Our Latest Articles & Videos
Hydroponics is a means of growing plants that dates back thousands of years. Over time, we have innovated this field and developed new ways to get plants the nutrients they…
Table of contents What Is a Hydroponic System? What Are the Types of Hydroponics? What Is the Best Hydroponic System? What are the components of a Hydroponic System? Pros and…
Table of contents Why You Should Clean Your Grow Tent Tips on How to Clean the Inside of a Grow Tent Some Extra Grow Room Cleaning Questions Products to Clean…
In this video, Dr. Myers compares growing in soil vs hydroponics. Both seeds were started in the same AcceleRooter plugs and were then moved to their respective containers. They were…
In 2016, 508 million new and 341 million recycled wooden pallets were produced by manufacturers across the globe. That's a lot of wooden pallets, and with a typical useful life…
Vertical horticulture has been a staple of crop cultivation for thousands of years. Ancient Greeks and Romans tended fields of grapevines grown vertically on wooden posts, and the mythical hanging…
How to Grow with 100 (and 11) Bucks So you want to hop onto the grow-your-own wagon, but you can't break the bank in the process. Growing is a rewarding…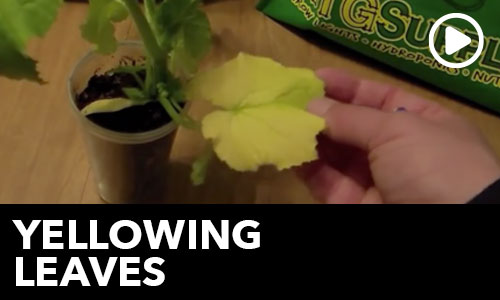 Ask The Doc goes over some CAUSES and CURES for YELLOW LEAVES on your plants! Here the good Doctor discusses yellowing leaves using a Pumpkin Plant as a visual guide.…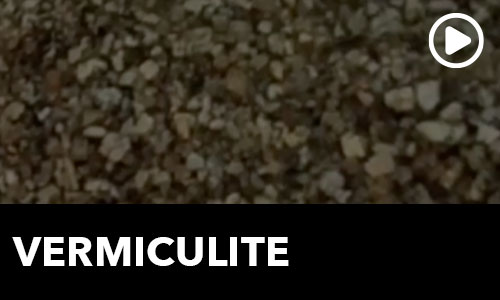 In this Video, the Doc explains to you the benefits and best uses for Vermiculite; as well as the difference between Vermiculite and Perlite.
CLICK HERE TO PURCHASE YOUR HYDROPONIC GEAR In this video, Dr. Myers will show you how to begin growing hydroponically. There's plenty to know, so be sure to follow along…